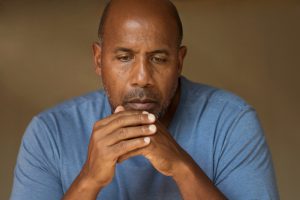 You're feeling nervous about the new client lunch. Not only is it embarrassing to smile, you're also finding it harder and harder to chew properly, making eating in front of other people a challenge. Your teeth are chipped, discolored, and some are even broken. It's been awhile since you've been to the dentist because you know the state of your mouth is not good. The good news is there is hope, and Dentistry at Windermere can help! Your dentist in Cumming discusses the benefits of full mouth reconstruction.
What is Full Mouth Reconstruction?
If you find yourself with many teeth in need of repair, a full mouth reconstruction plan may be ideal. Drs. Brian or Katherine Lee will meet with you to perform a thorough examination of your teeth and discuss with you the goals and desires you have for your smile. They will then make treatment recommendations based on your specific needs, and you may even have multiple options to choose from.
A full mouth plan may use a combination of different treatment procedures such as:
Porcelain crowns or bridges – Crowns repair broken or damaged teeth, while a bridge replaces one or more adjacent missing teeth.
Invisalign or Six Month Smiles – Invisalign utilizes clear plastic aligners to straighten your teeth with discretion, while Six Month Smiles focuses on aligning your site line, or front six teeth with clear brackets and wires.
Dental implants – The best option for restoring a one or more missing or failing teeth.
Porcelain veneers – Ideal for repairing small dental issues such as chipping, discoloration, size discrepancies, or mild misalignment.
Teeth whitening – Can give your teeth a quick boost, or may be the finishing touch on a full mouth treatment.
Because your plan may use multiple treatment procedures, full mouth treatment can often be done in phases, which can be helpful for fitting your treatment into your budget.
Schedule a Consultation
If you're ready to reclaim your smile and your oral health, we encourage you to call Dentistry at Windermere and schedule a consultation with one of our highly skilled doctors. No matter how long you've been away from the dentist, or how much repair you need, there is always hope. You might be surprised to learn about all of your options, and some procedures can even be completed in a matter of weeks, so you'll be able to enjoy your new smile in no time!
Contact Dentistry at Windermere
Give Dentistry at Windermere a call today to schedule your consultation with Dr. Brian or Katharine Lee.