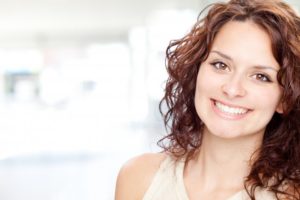 Has your quality of life declined since your oral health has taken a turn for the worst? You might feel like it's so far gone that you won't ever have a complete smile again, but that's simply not true. Well, it's not true when you explore full mouth reconstruction with your cosmetic dentist in Cumming!
Why Would You Need Full Mouth Reconstruction?
As strong as our teeth are, they don't always last forever. There are many things that can happen to your smile over time that may need correcting or repair, like:
Discolored teeth
Missing teeth
Chips
Dents
Cracks
Decayed teeth
Infected teeth
Sometimes, damaged teeth will need more than just one restorative procedure to bring function back. That's when a full mouth reconstruction plan comes in: a way to combine services to repair your smiles functions and aesthetics.
Services You Might Incorporate into Your Full Mouth Reconstruction Plan
Replace Missing Teeth with Dental Implants
The best option if you're looking to replace lost teeth are dental implants. They work to replace all parts of a missing tooth—even the root! This provides the longest lasting solution and great aesthetic results.
Repair a Tooth with a Dental Crown
In the case that you've had trauma occur within the smile and have damaged teeth (or any other reason for dental damage), you can explore natural looking dental crowns. These dental restorations will cap the damaged tooth to repair the structure of the tooth while providing a gorgeous makeover.
Improve Multiple Aspects of the Smile with Veneers
Dental veneers are a powerful, transformative option for teeth that need a quick "pick-me-up." Veneers are thin sheets of customized dental porcelain that work to mask the flaws of your teeth. In a simple procedure, you can cover multiple imperfections without having to visit your dental practice several times.
Begin Your Journey to a New Smile Today!
The first step in your journey to a new smile is to schedule your free consultation with your local dentist. This is the time to discuss your goals and aspirations for your smile. Your dentist will be able to examine your current state of oral health and discuss the best fitting services to help you achieve your dream smile. A variety of cosmetic and restorative treatments and procedures may be combined to help you get there, so it's critical to develop your personalized dental plan!
Imagine how you'll feel enjoying your favorite foods again and smiling without reservation? The only thing stopping you from that great feeling is the time it takes for you to schedule your next visit with us!
---
About Our Office
Here at Dentistry at Windermere, we know how much power a beautiful, functional smile holds. That's why we want every one of our patients to experience it! We're here to help you reach your goals with our comprehensive approach to full mouth reconstruction when needed. Contact us today to schedule your consultation with our dental experts.