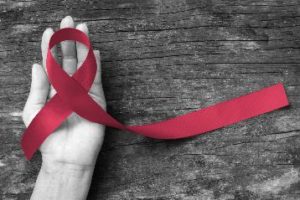 Did you know that an estimated 50,000 people will be diagnosed with oral cancer this year? You might be surprised that even patients without a history of smoking or heavy alcohol use have been diagnosed with oral cancer more and more in recent years. Since early detection is so important and April is Oral Cancer Awareness Month, we wanted to write a blog to highlight the importance of regular screenings.
You'll be glad to know that one of the easiest ways to get screened is to see your family dentist in Cumming for checkups every six months! Keep reading to learn more about how regular dental exams can potentially save your life.
Why Are Regular Oral Cancer Screenings So Important?
As with many cancers, early detection is the best chance for successful treatment outcomes. Since cancer isn't painful in its early stages, you can't rely on symptoms to alert you that something might be wrong.
In addition, most people don't routinely examine the inside of their mouths looking for abnormalities, but thankfully, we do that for you during your dental exam.
Many people only think of checkups as a chance to get a dental cleaning and make sure they don't have cavities. But those aren't the only good reasons to go!
What Happens During an Oral Cancer Screening?
You might not realize it, but both your dentist and dental hygienist are performing an oral cancer screening at every checkup.
While each practitioner does these screenings their own way, it always involves a visual examination of all the soft tissues in the oral cavity.
First, the back of the throat will be checked. Your dentist might ask you to stick out your tongue and say, "Ahhhh" to help them see the area better.
Next, they'll look at the insides of the cheeks, the roof of the mouth and underneath the tongue.
You might be asked to stick out your tongue and move it from side to side so they can examine the sides of it. Or they might simply move it with the small mirror they use during exams.
In addition to looking at the tissues inside the mouth, your dentist will also look at the lip area, as it's a common spot for a type of skin cancer called squamous cell carcinoma.
In addition to getting screened at your checkups, always take notice of any lumps, bumps or lesions that haven't gone away on their own within two weeks.
But remember, it's normal to get the occasional canker sore or cold sore and there are many kinds of benign lumps and bumps – so don't panic if you notice something!
If in doubt, call a family dentist in Cumming for an evaluation at any time. Knowledge is power, especially when it comes to your health!
About the Author
Each of the family dentists at Dentistry of Windermere is dedicated to providing the most comprehensive care possible. In addition to staying on top of the latest in pathology research, they always perform thorough oral cancer screenings at every checkup. If you have any questions, they can be reached via their website or at (770) 205-1212.