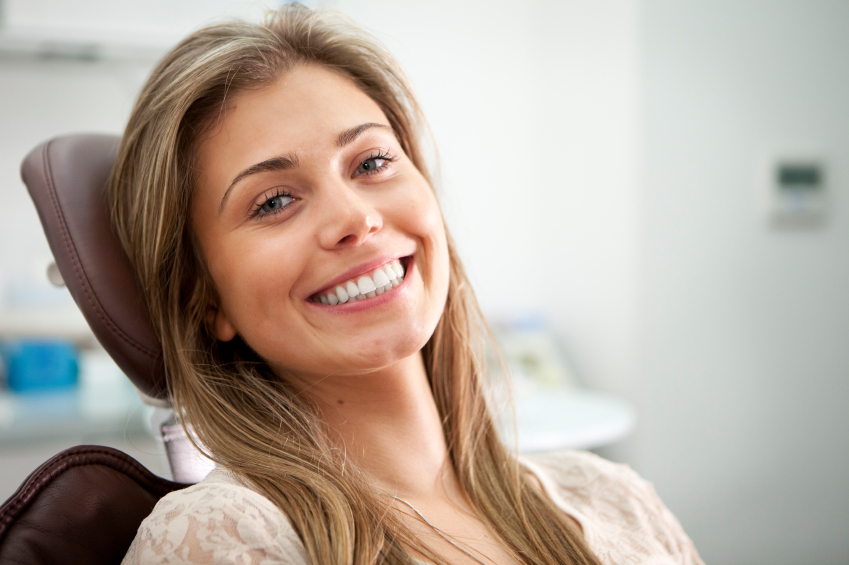 Want to start 2019 on the right foot? Make an appointment to see your local cosmetic dentist about smile enhancement options such as teeth whitening, veneers, and Invisalign dental alignment. Each procedure can help you to enjoy healthy, beautiful teeth for the rest of your life.
Teeth Whitening: A Great Way to Make Your Pearly Whites Shine
Is your smile not as bright as it used to be? You're not alone. Teeth lose their natural luster over time, can due to hereditary factors, lifestyle choices, or the effects of aging. For many of these people, teeth whitening can turn back the clock. Here's how it works:
A trained dental professional applies a prescription-grade whitening solution to your teeth while you relax in the comfort of your dentist's chair. Or, if you prefer, your dentist may send you home with a whitening kit to use at your leisure.
The whitening formula dissolves stains on your teeth at the molecular level. The results will far exceed what's obtainable through non-prescriptions toothpastes and other over-the-counter products.
Once complete, professionally supervised teeth whitening requires only periodic re-treatments, usually about once a year or so.
Teeth whitening from your cosmetic dentist is a great way to enjoy professional results for a minimum investment of time and money.
Dental Veneers: Like a Facelift for Your Smile
Sometimes teeth whitening isn't enough to obtain the results you're after. In that case, your cosmetic dentist may recommend porcelain veneers as an alternative. Dental veneers fit directly over your existing teeth, correcting problems like stains, discolorations, chips, cracks, or wide gaps.
During your initial treatment your dentist will perform a series of ultraprecise imaging scans. This data will be used to craft the actual veneers. Once these arrive, your dentist will place the restoration, check everything over, and bond the veneers to your teeth using a special medical-grade product.
Veneers typically last 10 years or longer. Your dentist will probably recommend that you limit consumption of strongly colored beverages such as colas, tea, red wine, and coffee. Other than that, you should follow basic tips such as regular brushing and flossing and periodic dental visits.
Invisalign: like Braces, Only Better
Braces are the classic solution to misaligned teeth. But traditional braces interfere with regular dental hygiene, may restrict the wearer's range of activities, and can only be removed by a dentist. They are especially challenging for adult patients to wear.
Invisalign clear aligners are a better solution for many patients. The wearer can remove them for up to two hours per day to tend to personal needs. Because they are made from transparent materials, most observers will never notice them. Last but not least, Invisalign therapy is effective; most patients attain their treatment goals within about a year.
The new year is the perfect time to invest in yourself. Use the tips in this post to help you make informed decisions about your cosmetic dentistry options. There's no better way to start 2019 on a positive note.
About the Author
Dr. Joonkyu Hwang is the newest member of the Windermere team. A graduate of the University of Michigan School of Dental Medicine, Dr. Hwang has been a professional dentist for over a decade. You can reach his office online or by calling (770) 205-1212.