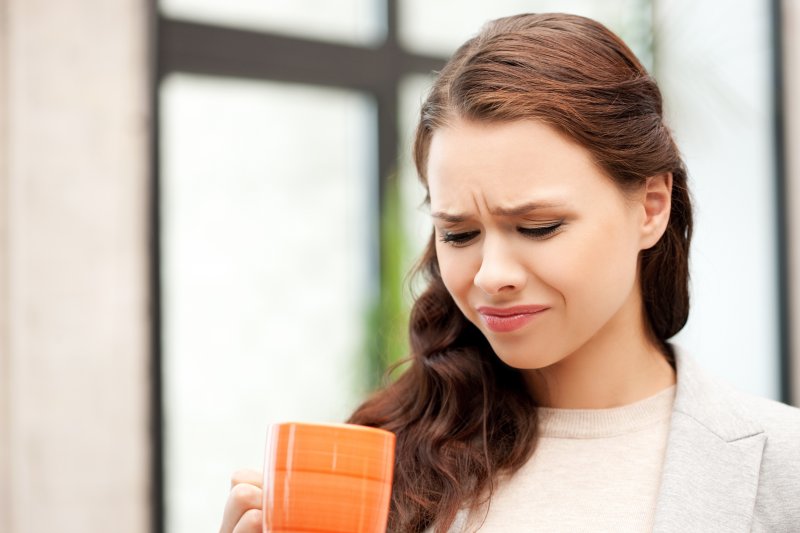 Have you noticed that you have a constant, bitter taste in your mouth that won't go away on its own? While this may be a normal reaction to a pungent or sour food, if it lasts for a long period of time, it could point to something else, and may even be serious. Continue reading to learn more about the causes for bitter tastes in your mouth and why it is something that you should mention to your dentist right away.
Dry Mouth
This is something that occurs when the mouth isn't producing enough saliva. Saliva helps to reduce bacteria in the mouth. If you aren't making enough, more bacteria will survive and flourish, causing an unpleasant taste. This condition can be caused by some medications, tobacco use, and certain disorders. If you notice that you have a persistently dry mouth, you should mention this to your dentist.
Pregnancy
During the first trimester of pregnancy, a symptom that many women notice is the fact that they have a bitter or metallic taste in their mouth. This usually occurs because of fluctuation hormones in the body. This causes the sense to experience foods or smells in a way that seem unpleasant.
Poor Oral Hygiene
If you aren't maintaining excellent oral hygiene, you can experience a bitter taste in the mouth. You may also experience more cavities, infections, gingivitis, or periodontitis. Regular brushing, flossing, and dental visits will help.
Acid Reflux
When the muscle and sphincter at the top of the stomach become weak and cause acid or bile to rise, you may experience a poor taste in your mouth, including a burning sensation in the chest or abdomen.
Oral Thrush
Having a yeast infection can cause white splotches to appear on the tongue, mouth, or throat, as well as bitter tastes. This is resolved when the infection has been treated.
Burning Mouth Syndrome
This condition causes a burning sensation in the mouth. Many describe it as similar to eating spicy peppers. Some people also experience a bitter or rancid taste in their mouth.
Nerve Damage
Just like your other senses, the taste buds are directly connected to the nerves of the brain. When they become damaged from conditions like epilepsy, multiple sclerosis, tumors, dementia, or head trauma, you can experience changes in the way you taste.
Medications
Some medicines and supplements can cause you to have a bitter taste in the mouth. They include cardiac drugs, lithium drugs, antibiotics, and vitamins that contain minerals like copper, iron, or zinc.
If you have a bitter taste in your mouth that won't go away, talk to your dentist. It may not be harmful, but it is a good idea to determine whether or not it could be linked to a more serios issues. By getting the treatment you need, you are likely to experience some relief!
About the Author
Dr. Brian Lee earned his dental doctorate from the University of Michigan School of Dentistry and is committed to continuing education to keep his knowledge and skills sharp. Currently, he is a member of numerous professional organizations including the American Dental Association, Academy of General Dentistry, and Georgia Dental Association. If you have a lingering bitter taste in your mouth, he would be happy to help. For more information or to schedule an appointment at his office in Cumming, visit his website or call (770) 205-1212.