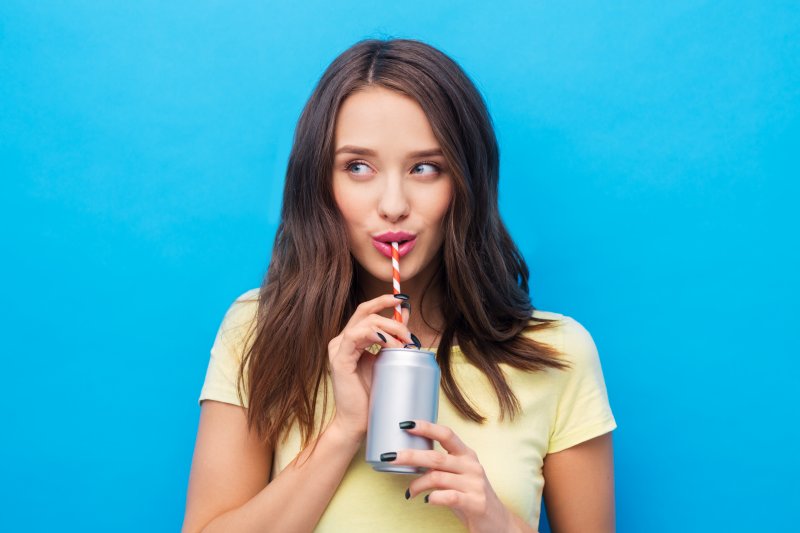 If you've replaced any missing teeth with dental implants, then you can be sure to enjoy the best support for your smile. With proper care and regular maintenance, they'll also last you a lifetime! However, the success of the bonding process relies heavily on how you care for the posts during your recovery. Keep reading to learn five things you shouldn't do after your dental implant surgery.
#1: Avoid Drinking Through a Straw
Understandably, you'd want to drink a beverage with a straw, that way any liquid can bypass the surgical site. The problem with this is that the suction created in your mouth can ruin the blood clot forming over the implant area—which is essential for healing. This can cause discomfort as well as dry socket or irritations in the gums.
#2: No Smoking Tobacco
Not only can using tobacco products increase your risk of oral cancer, but it'll also interfere with osseointegration—the fusing of the metal posts with the jawbone. Smoking can negatively affect your healing process, meaning a higher chance of dental implant failure.
#3: No Hot or Hard Foods
After any oral surgery, you'll want to stay away from any hard or hot foods. This is so you won't apply unnecessary pressure or cause stinging and discomfort to the surgical site. Since these foods can also impact your healing process, it's best to stick to a softer diet for a few days. Try to chew on the opposite side of your mouth as well to prevent interruptions with your recovery.
#4: Try Not to Rinse Excessively
Although you might want to wash and clean your teeth, it's important not to disturb the implant site with rigorous rinsing. Instead, swish mouthwash around gently and let it flow out of your mouth without spitting.
#5: Stay Clear of Intense Exercise
The more intensely you exercise, the more you'll increase your blood flow. For this reason, you should make sure to rest often, as strenuous activity can cause potential harm to the dental implant area. Wait at least two to three days after your surgery, or until your dentist gives you the green light.
By avoiding these few habits, you should significantly increase your chances of a successful dental implant treatment! Speak with your dentist if you have any concerns along the way, and they'll be more than happy to help.
About the Author
Dr. Brian Lee is a proud affiliate of several prestigious groups including the Academy of General Dentistry, the American and Georgia Dental Associations, and the Master of American Dental Implant Association. He earned his dental doctorate from The University of Michigan School of Dentistry and has been delivering outstanding and comprehensive dental care for over 15 years. He offers multiple advanced treatments, including dental implants for a fully restored smile! If you'd like to know more about what to do after dental implant surgery, feel free to visit our website or call 770-205-1212.