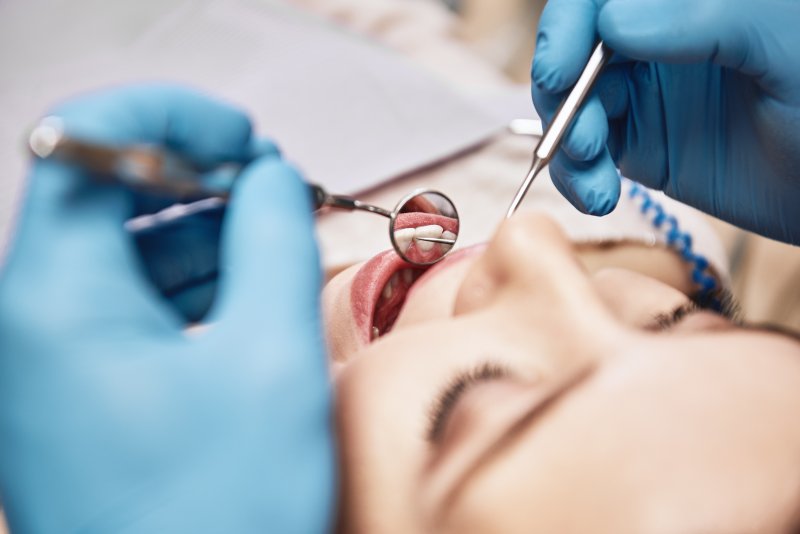 It's essential to your oral health that you attend your regular dental checkup. This bi-annual meeting, after all, is one of the best ways to ensure your mouth stays clean year-round. That being the case, you'll probably want to make it easy and seamless if you haven't already. Fortunately, your local dentist can help you do that. Here's a summary of three ways to make your dental checkups smooth-sailing in the future.
#1 – Confirm Your Appointment
Make sure you have the correct details for your checkup ahead of time. After all, you don't want to show up at the wrong time or place by mistake. For instance, try calling the dentist's office a few days before your expected checkup to confirm the necessary details — the practice's name and address, when you need to arrive, etc.
Exercise similar caution if you need to cancel or reschedule. While every dental practice has different protocols for scheduling appointments, most agree that being a no-show can cause problems. That said, call your dentist in advance to let them know you need to shift your checkup time. They'll hopefully be able to give you a slot close to your original one that meets your needs.
#2 – Brush & Floss Ahead of Time
You should brush and floss your teeth every day, but it's vital to do so before meeting your dentist. You can reduce dental assistants' cleaning time by giving your smile a good pre-clean. Furthermore, removing leftover food particles and debris makes it easier for dentists to spot dental issues. For example, tartar buildup might get hidden underneath bits from an earlier meal if you don't brush.
To help with this step, try not to eat anything right before the appointment.
#3 – Communicate Clearly
If you believe you're experiencing problems with your teeth or gums, inform your dentist during the appointment. Otherwise, they might overlook a serious issue because you didn't bring anything up. After explaining things to the dentist, they can make a diagnosis and discuss your treatment options.
Similarly, be honest when filling out the dental history form. While you might feel embarrassed mentioning an issue, it's always best to give the dentist as much information as possible.
As you can see, dental checkups don't need to be a demanding experience. By following the tips above, they can be a quick and easy way to make your smile healthy and white!
About the Practice
Dentistry at Windermere is based in Cumming, GA. As led by Drs. Brian Lee, Katherine Lee, and Dongwuk Cha, their team strives to give dental patients optimal health and wellness for life. To that end, they offer excellent preventive, cosmetic, and restorative dentistry, including emergency dental care. These high-quality treatments are made better by taking place in a calm office space. For more information or to book an appointment, you can reach them at their website or by phone at (770)-205-1212.