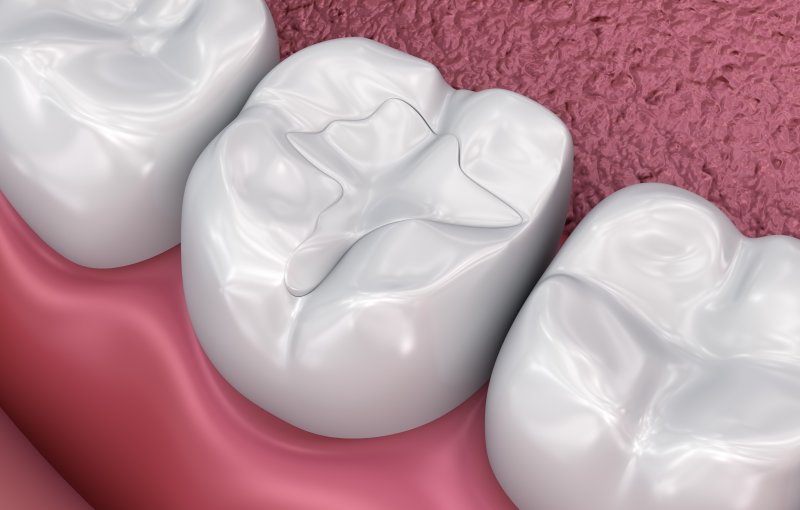 Do you have one or more teeth that are suffering from cavities or decay? Whether this was caused by a lack of fluoride or eating sugary treats too frequently, you can get it treated with dental fillings. Although this treatment can effectively restore your pearly whites and prevent further discomfort, the results won't be permanent. So, how long do fillings usually last? Keep reading to learn what you can expect from your results, when to replace them, and how to prolong their life!
How Long Do Dental Fillings Typically Last?
The lifetime of your dental fillings will typically be determined by the kind of material it's made out of and how well you take care of them. Certain substances are more durable and lasting than others, such as gold or amalgam, which can last about 20 years before needing to be replaced. Though composite resin and porcelain fillings won't have the same lifespan as those materials, they will provide a reliable and natural-looking solution for your smile. By keeping good oral hygiene and sticking to a healthy diet, you can make the most of your results for many years.
When Does a Tooth Filling Need to Be Replaced?
While they'll be durable enough to withstand excessive pressure from chewing, your dental fillings can still become worn down over the years. However, if they become too damaged, they can risk exposing the weaker areas of your teeth that are vulnerable to decay. This can happen from even normal daily habits like clenching and chewing, which can gradually create pockets where debris and bacteria can become lodged and grow. To avoid this, you'll want to visit your dentist twice a year so that they can thoroughly clean all the hard-to-reach places in your smile. If you notice any sensitivity, aching, or soreness around your fillings, this may be a sign to replace them.
How to Prolong the Lifetime of Your Fillings
Here are several simple methods that can help extend the life of your dental fillings:
Keep a good oral hygiene routine: Brush for two minutes twice a day, or after every meal, floss at least once, and rinse with mouthwash frequently. This can remove debris and plaque from accumulating in your mouth and risk more serious health issues like decay and gum disease.
Avoid unhealthy oral habits: Refrain from smoking, biting your nails, chewing on ice, clenching/grinding your teeth, and using your pearly whites as tools.
Schedule routine dental checkups: Visiting your dentist every six months can ensure your smile is safe from underlying or developing issues that can cause harm or ruin your fillings.
Though dental fillings aren't a permanent solution, they'll provide the essential treatment to preserve your teeth. Practice these few tips, and you'll be able to enjoy a healthier smile in the long run!
About the Author
Dr. Brian Lee is a member of numerous organizations such as the Academy of General Dentistry and the Georgia Dental Association. He studied at The University of Michigan School of Dentistry and regularly seeks continuing education to refine his skills. He offers a wide selection of comprehensive and advanced services, including dental fillings. If you'd like to schedule an appointment, visit his website or call 770-205-1212.