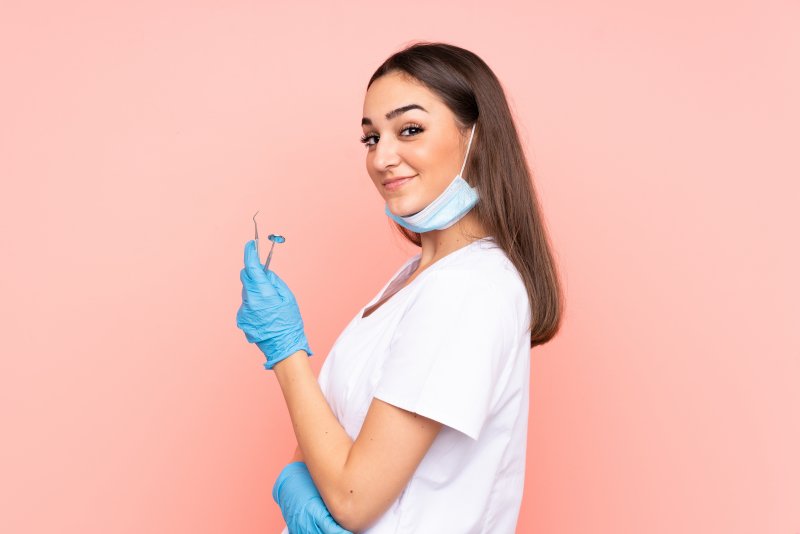 When you're dealing with a dental emergency, the last thing you want to do is to scramble to find a dentist who will see you. But if you don't have a dentist you see often, none of them may come to mind when you need them most.
It may be smart to think about whom you would see in a dental emergency. If you're looking for an emergency dentist to have in your back pocket, here are some traits you may want to look for.
Availability
Of course, when you're in serious pain and need help immediately, the best dentist is one that's close to you. While it's not the only thing to consider—if a dentist isn't able to help you, it doesn't matter if they live next door—the value of having a dentist you can trust near you can't be understated.
As with most things, you can always start by looking at dentists closest to you, even simply googling "dentist near me." Then you can narrow down what you're looking for from there.
Age Specialization
If you have children, it isn't just your own dental emergencies that you have to be ready for—you should find a dentist that can handle your child as well. Children's dentistry is a field unto itself, and you need a family or pediatric dentist to handle your child's oral health properly.
Of course, the opposite is also true. There are also pediatric dentists who aren't all that comfortable treating adult patients. You should make sure that you have a dentist who can treat both you and your child.
Dental Insurance
When you're in pain, the last thing that you want to worry about is payment. However, if you're just picking the dentist closest to you in a hurry, there's a chance that the dentist you choose won't be in-network with your plan.
If you're preparing ahead of time, one of the best advantages is that you can go onto your dental plan's website and double-check that your ideal dentist takes your insurance.
About Our Practice
At Dentistry At Windermere, we want all of our patients to be as healthy as possible, and we believe that a great smile is an important part of that. That's why we address every oral health problem we see with the highest level of care and consideration; because even the smallest deficits in the quality of your teeth can have a big impact on how you look and feel.
If you have any questions about emergency dentistry, we can be reached at our website or by phone at (770) 205-1212.