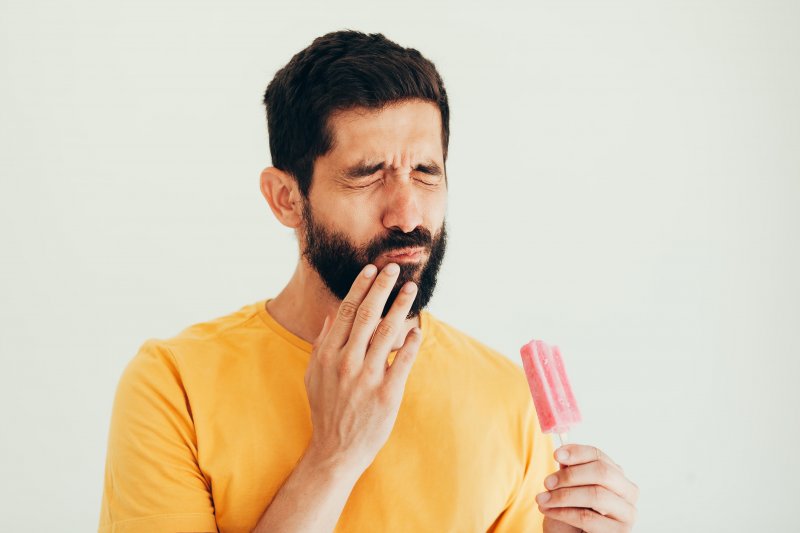 We've all been there. Maybe you're experiencing some minor pain or discomfort in your jaw, but it isn't anything to make a big deal of. Later in the day, you start feeling worse, but you power through it because you don't want to interrupt your routine for something as "small" as tooth sensitivity. Then, when you least expect it, the pain becomes excruciating, and seeking out urgent care is a challenge in itself. Here are some ways you can tell if your tooth sensitivity is an emergency.
Why Are Your Teeth So Sensitive?
Have you ever wondered why your teeth might feel really sensitive to temperature? Enamel is the strong material covering the outer layer of your teeth that protects the sensitive inner parts from external stimuli. When enamel becomes damaged, decayed, or infected, it can't do its job as well, and the sensitive portion of your tooth can be exposed to pain and discomfort. The second layer of your teeth is called the dentin. If both the enamel and dentin are seriously affected, the pulp at the very center of your tooth can become infected and cause intense sensitivity and pain.
Enamel can be worn down by tooth grinding, acidic beverages, and aggressive brushing. Other reasons for sensitive teeth are fractured teeth, worn fillings, gum disease, and tooth decay.
When Should You Go See a Dentist?
It's not necessarily an emergency if you're experiencing minor, short-term sensitivity, but if the discomfort persists longer than a few days, it could mean you have an untreated infection, and you should contact your dentist.
Sometimes discomfort can be relieved by over-the-counter pain medication, home remedies, or a desensitizing toothpaste, but if the pain becomes severe and unbearable, your dentist may suggest root canal therapy to remove the infected pulp, crowns or fillings, or even extractions.
You should make an appointment right away if you see visible cracks, cavities, or damage on any of your teeth, or if one of your teeth is a different color than the others. Other signs of infection include pus or a bump on your gums.
About the Practice
Dr. Brian Lee, Dr. Katherine Lee, and Dr. Jennifer Jeong of Dentistry at Windermere are committed to offering the Cumming community high-quality, patient-first dental care. The practice provides an extensive range of services, including emergency dentistry. If you want to learn more about your sensitive teeth, you can contact them through their website or by phone at (770) 205-1212.